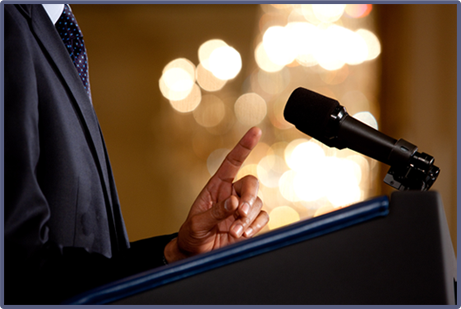 Welcome to Boston Toastmasters
2018 Summer Evaluation Series
Delivering effective feedback is the core of what we do at Boston Toastmasters. Join us for a series of meetings aimed at developing your feedback skills.
---
STEP I: THEORY
Aug 21, 2018
"Amy's Evaluation Pointers"
Veteran Toastmaster and acclaimed evaluator Amy Ullman presents tips for delivering the best evaluation you can give, both in and out of a Toastmasters environment.
---
STEP II: PRACTICE
Sept 04, 2018
"2018 BTM Evaluation Workshop"
Now in its 3rd year, Boston Toastmasters' evaluation workshop showcases three very different speeches and gives participants three different models for a general evaluation. Test out all three models and find your personal favorite. Discuss your thoughts with fellow BTM members. Facilitated by Boston Toastmasters staff.
---
STEP III: MOMENT OF GLORY
Sept 11, 2018
"Boston Toastmasters Evaluation Contest"
Our annual Evaluation Contest requires no memorization or advance speechwriting. One mystery speaker delivers a 5-7 minute Toastmasters speech. You and the other contestants take notes. Apply the techniques and tips from Amy's talk and the evaluation workshop to deliver the winning evaluation and proceed to the Area Level contest! Presented in conjunction with our annual Humorous Speech Contest (which does require an original prepared speech). There are no prerequisites for either contest aside from Boston Toastmasters membership.
Boston Toastmasters is a community of roughly 80-100 members who are looking to improve their public speaking skills. We meet twice a week: Tuesday is speech night, and members meet in small groups on alternating Thursdays and Saturdays to work on their projects. Our members include speakers at all skill levels, with beginners and intermediate skill levels making up the majority of our clubs members. We are part of the Toastmasters International organization which is a world leader in communication and leadership development.
Toastmasters' global membership is 270,000 strong. These members improve their speaking and leadership skills by attending one of the 13,000 clubs that make up our global network of meeting locations. Membership in Boston Toastmasters is one of the greatest investments you can make in yourself. At $75.00 every six months, it is also one of the most cost-effective skill-building tools available anywhere. See our video presentation to learn more about Toastmasters.
Members: Get Conference Tickets!
Beginning in 2018, District 31 will only host a single, yearly conference in the spring. Don't miss a chance to get a discount on this event!
Good to Know
Toastmasters International bars those under the age of 18 from membership. While meeting content generally conforms to community standards, Toastmasters meetings are not intended for minors, and Boston Toastmasters has no control over the content of individual members' speeches.
If there is no special message scrolling at the top of this page, then our next meeting will be on Tuesday at 6:15.
---
 (NOTE: If you are experiencing difficulty opening the PayPal window, try opening this in a different browser or clear your cache).