SUMMER ROOM INFORMATION: We will meet at SED 130 – School of Education room 130 – located at 2 Silber Way, just off the Blandford T Stop. 
For all other days:
Building Address: 635 Commonwealth Avenue, Boston, MA 02115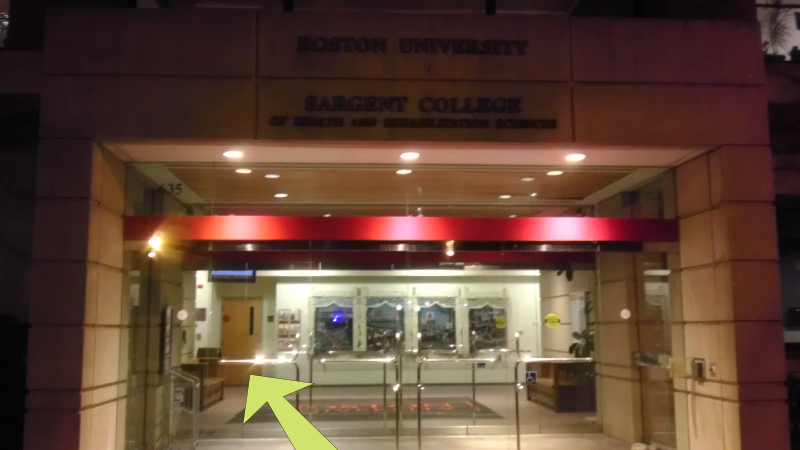 When you enter the glass double doors, our room is inside, either SAR 101 or SAR 102. SAR 102 is the room indicated by the green arrow. SAR 101 is the auditorium to the left of 102. There should be a Boston Toastmasters sign on the correct door.