FALL/WINTER ROOM INFORMATION: The last regular meeting for Fall 2016 happened on December 6th, 2016. If you would like to come visit us, please join us for our next regular meeting on January 3rd, 2017! Happy Holidays and Happy New Year to all! 
Building Address: 635 Commonwealth Avenue, Boston, MA 02115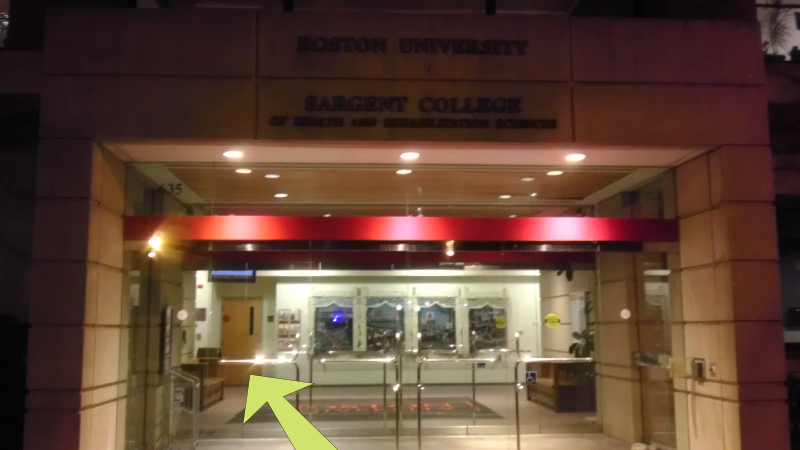 When you enter the glass double doors, our room is inside, either SAR 101 or SAR 102. SAR 102 is the room indicated by the green arrow. SAR 101 is the auditorium to the left of 102. There should be a Boston Toastmasters sign on the correct door.