BOSTON TOASTMASTERS IS PROUD TO INTRODUCE THE
LEADERSHIP ACCELERATOR PROGRAM
Exclusive to Boston Toastmasters, The Leadership Accelerator Program is designed to help you get more out of your Toastmasters experience by learning not just how to speak with confidence and polish, but also how to be more of a people person. It uses Toastmasters materials as well as original, club-created materials.
The name is no coincidence. With regular 1-on-1 coaching, accountability standards, realistic goal-setting, and rewards for successful participants, LAP offers a level of support that will have you racing ahead of the average Boston Toastmaster. LAP is like a boot camp for leadership!
How it works
LAP participants ("LAPers," informally) work with a PAL, a sort of leadership mentor. Your PAL and you check in with each other at least once per month, though more frequently if you both agree. Your PAL will work with you to help you develop and address your leadership and interpersonal goals, and complete a CL for credit during the program year (August 18, 2015 to May 31, 2016). The 1-on-1 time is key to the program. It helps you make sense of the Toastmasters materials and stay on track and meet your goals.
LAP is exclusive
LAP is a Boston Toastmasters initiative and no other program exactly like this exists in Toastmasters. During its launch year, LAP will start small, with a single PAL working with five LAPers (roughly 5% of BTM membership). There are very few requirements to join the program. You just need to be a Boston Toastmaster in good standing, have the motivation to challenge yourself with the program, and be one of the first five people to contact Jesse, the Program Coordinator. That's all!
Ideally, our five initial LAP participants will not have started their Competent Leadership manual yet, but be interested in working in it. Since the program is so exclusive, we expect to have a waiting list in the event that one of the program seats opens up during the year.
As LAP develops, we plan to add PALs–but not immediately. If you are interested in giving yourself a boost, this is the best time to speak up. We expect to fill the initial five seats on the program and have it running by Sept 1, 2015.
If the program is successful for Boston Toastmasters and we feel it's tested out enough to scale, other clubs have expressed interest in using our model, so our first five LAPers could be starting something big!
Because LAP 2015 is only able to serve a small portion of BTM, and because it is in the vanguard of leadership development training for Toastmasters clubs, we expect program participants to take their role seriously and commit to the program. Your PAL will outline participant standards for you, which include the following:
| | |
| --- | --- |
| Your PAL will: | Participants will: |
| | |
| --- | --- |
| Work with you individually | Check in at least once a month with their PAL. |
| Evaluate your progress and sign off on any CL manual requirements as you complete them. If your PAL is unavailable, he or she will help you find someone to sign off on your manual. | Bring their Competent Leadership manuals to every BTM meeting |
| Help you find leadership opportunities and will help you secure roles within the club. | Honor their commitments to the club by not canceling their reserved roles. |
| Your PAL will commit to support you for the entire program year | Earn CL credit proactively, not retroactively. All CL credit for the LAP program will be planned out and pre-approved with your PAL before it is attempted. |
The program is designed for you to succeed, but you must do your part, too! Participants who do not comply with these guidelines may find their place in the program given to a wait-listed Toastmaster.
Program Perks
Easy access to Role-scheduling
Individualized coaching and assessment
The supportive, familiar environment of Boston Toastmasters
Greater likelihood of winning a monthly BTM raffle (as you will be filling roles more frequently than you might otherwise)
Greater likelihood of winning a spot at the Race to CC Winners Dinner
Increased likelihood that you will earn the District 31 Triple Crown Award
A discount on CL books (at least 30% off) should you need a new book to start the program
A Letter of Commendation to your employer from Toastmasters International
A Toastmasters Credential after your name
A Certificate from Toastmasters International
A personalized, thoughtful Linked In recommendation, written by your PAL, outlining your abilities and achievements in the program
Achieving personal growth and satisfaction during your journey this year
The confidence and background you need to pursue future leadership opportunities, inside and outside of the Toastmasters World
About Your 2015 PAL
Jesse Welty is in his 4th year serving as a leader for Boston Toastmasters. He has seen Boston Toastmasters grow nearly 500% in size and has been involved in steering the club through that growth and towards greater success as a club. Jesse was recently appointed an Area Director and now supports six Toastmasters clubs as well as continuing to fill an office with Boston Toastmasters . He completed his Competent Communicator and Competent Leadership manuals both within the same year and soon after, earned his Advanced Leadership Bronze award. Over the years, he has presented to thousands of people of all ages, from all over the world. He has more than seven years of mentoring and coaching experience. He has worked in three different languages, trained instructors, served as a business consultant, and helped people gain confidence in their speaking and better understand the world around them. He believes that Boston Toastmasters doesn't need another PowerPoint about how the CL program works as much as it needs dedicated and experienced coaches to help members figure out "that other book". He is excited to meet his team of LAP participants this week.
Q & A
What do I have to do to join?
You have to be a BTM member in good standing. You have your CL manual or be willing to replace it. You have to be willing to accept a challenge–and you have to be one of the first five people to contact the Program Coordinator. There are no other requirements.
Does it cost anything to be in LAP?
No, The program is volunteer-driven and funded through BTM dues, as all BTM initiatives are. If you do not have a CL book in your possession, you will need to purchase a new one to participate. All participants are expected to have a CL book by September 1, 2015. To help with this, BTM is offering discounts on the CL book to all of its members.
When does the program run?
The 2015 program begins August 18, 2015 and ends May 31, 2016. The CL book has 10 projects and participants will have nearly 10 months to finish.
What is a realistic time to complete the program?
The CL book has 10 projects but it takes more than 10 weeks to complete.
Based on our experience and analysis of the manual, a dedicated Toastmaster could complete the entire manual in about 21-22 week, which equates to finishing Jan 26th or Feb 2nd. This accounts for some lost time in December, due to special events and holidays. Snow closures are not accounted for. The absolute soonest you could complete the projects would be 16 weeks, which would be Dec 15. If you wanted to complete it faster, you can talk to your PAL about seeking opportunities outside of BTM. You could accelerate your pace by visiting or joining other clubs. Your PAL can help you draw up a timeline. Bear in mind that some of the projects in the CL manual can be completed in as little as two meetings, while some will require a heavier time investment (such as planning a special event or mentoring a new club member).
How Does LAP differ from Race to CC?
Race to CC (or CL or ALB, etc) is a program that complements LAP very nicely. Traditionally, any club member who earns an award for Boston Toastmasters is invited to the Winner's Dinner. The exact rules for 2016 are set by the Race to CC Coordinating committee over the winter and announced in January, but it would not be unusual to continue honoring CL winners. Since LAP begins earlier in the year, it would also be possible to focus on CL in the fall and CC in the winter and spring and earn both awards in a single year. Both programs position you to more easily earn a Triple Crown award. An important distinction is that, while the Race to CC (or CL or ALB etc) is primarily self-driven, LAP participants will be working hands-on with a leadership coach (the PAL) throughout the process.
How does LAP differ from the work I do with my mentor?
Again, LAP is a complement to programs our club currently runs. It is possible that your mentor is working with you on leadership. However, we find that Boston Toastmasters mentors seem to place their emphasis on speech writing and delivery, rather leadership, which is perceived as being less concrete. LAP was conceived in the belief that our current mentoring system, which is still growing, would benefit from retaining this focus. You can think of LAP as "mentoring for leadership" if you like. A LAP participant could therefore have the benefit of the PAL for leadership development as well as their regular speech-focused mentor and the advice they get from friends, evaluations, and the club Mentoring Hour!
What is the time commitment like?
Obviously participating in LAP does require more time than not. Then again, if you are not participating, it's unlikely you would be working in your Competent Leadership manual. Generally speaking, the work you do with your PAL is LESS time-intensive than the work you would do with a speech mentor, since there are no speech projects to edit and rehearse. Many projects, such as "Time Management" are fairly low-commitment. You would need to read the material and discuss it with your PAL. If you and your PAL agree this is a skill that you don't especially need to focus on, then it's fairly straightforward and fulfilling the "applied" part of the roles takes no more time than attending a meeting would. However, some of the CL projects, like being the club webmaster or launching a PR campaign are going to involve a few extra hours. You have the ability to choose the project and if you join during the program launch in August, you have more than 9 months in which to find time for it. There will be light "homework" for LAP participants. Examples would be making a copy of the project completion record or reflecting on yourself or recent events in your life. There is a fair amount of ruminating on your goals. Some of this is in pairs with your PAL and other times, on your own at home. Meetings with PALs will reflect your needs. Participants are required to check in once a month, but this can take the form of a simple 10 minute phone call.
I am not interested in the CL manual. Can I still be in the program?
Please reconsider! LAP was designed to help our club members give the CL a second look. Most clubs do not use the CL carefully and it becomes a series of ineffective surveys. There is more to this book than meets the eye and your PAL will help you get past poorly-written or cheesy content to find the soul of the book. Essentially, your PAL will help you make the book about YOU. Toastmasters International does not put strong accountability standards into place (in part to encourage members to make attempts, even if they are not perfect) but LAP participants agree to a higher level of rigor. This in itself is a way of learning leadership that fits well with Toastmasters International's recent emphasis on integrity. Completing the CL manual is one metric for success, but the program is about using the manual as a platform for self-development, not as a series of hoops to jump through. Your PAL will use other resources besides the CL manual to help you on your journey.
Do I need to be in LAP to earn a CL this year?
No. LAP is a supplement to the existing way our club members work. You are free to work towards any a CL award independently, though LAP participation certainly helps! Even if you are working independently, we have created a month raffle program designed to reward you for honoring your speech commitments and roles. Those not participating in LAP can still take advantage of the raffle incentive.
I have already earned my CL. Can I participate?
LAP 2015 is designed specifically to help members achieve their CL award. As LAP completes its inaugural year, we will explore ways to expand to help those working towards advanced leadership awards. If you have completed a CL, you would be eligible to become a PAL later on in the 2015 program year, or in subsequent years.
I've heard that Toastmasters is changing its educational program. What does that mean for LAP?
It is true that Toastmasters International is in the process of restructuring its educational program. However, there is no firm release date for the new Revitalized Educational Program, as they call it. They expect to release it in phases regionally. Toastmasters International will continue to honor award applications in the current program for two years after the LAST region receives the new program. One component of the new program will be a formalized mentoring program. LAP is designed to fill an immediate need in our club and others in our state. We are also designing LAP in such a way that it can be folded into the new mentoring program if possible, or run alongside it, if it still serves a purpose.
How do I sign up?
Contact Jesse at this address: I can be a leader @ bostontoastmasters.org (no spaces anywhere) . If there are open spots available, you are in! If there are not, you can be put on a waiting list for the next spot that is vacated. In a perfect world, we would have room for everyone who wanted to try LAP, but the best we can do is expand a bit later on in the year (perhaps Oct or Nov) and continue to expand next year.
I have another question
Contact Jesse at lap (at) bostontoastmasters.com or leave your question in the comments below.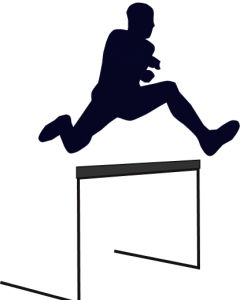 THIS IS YOUR YEAR!