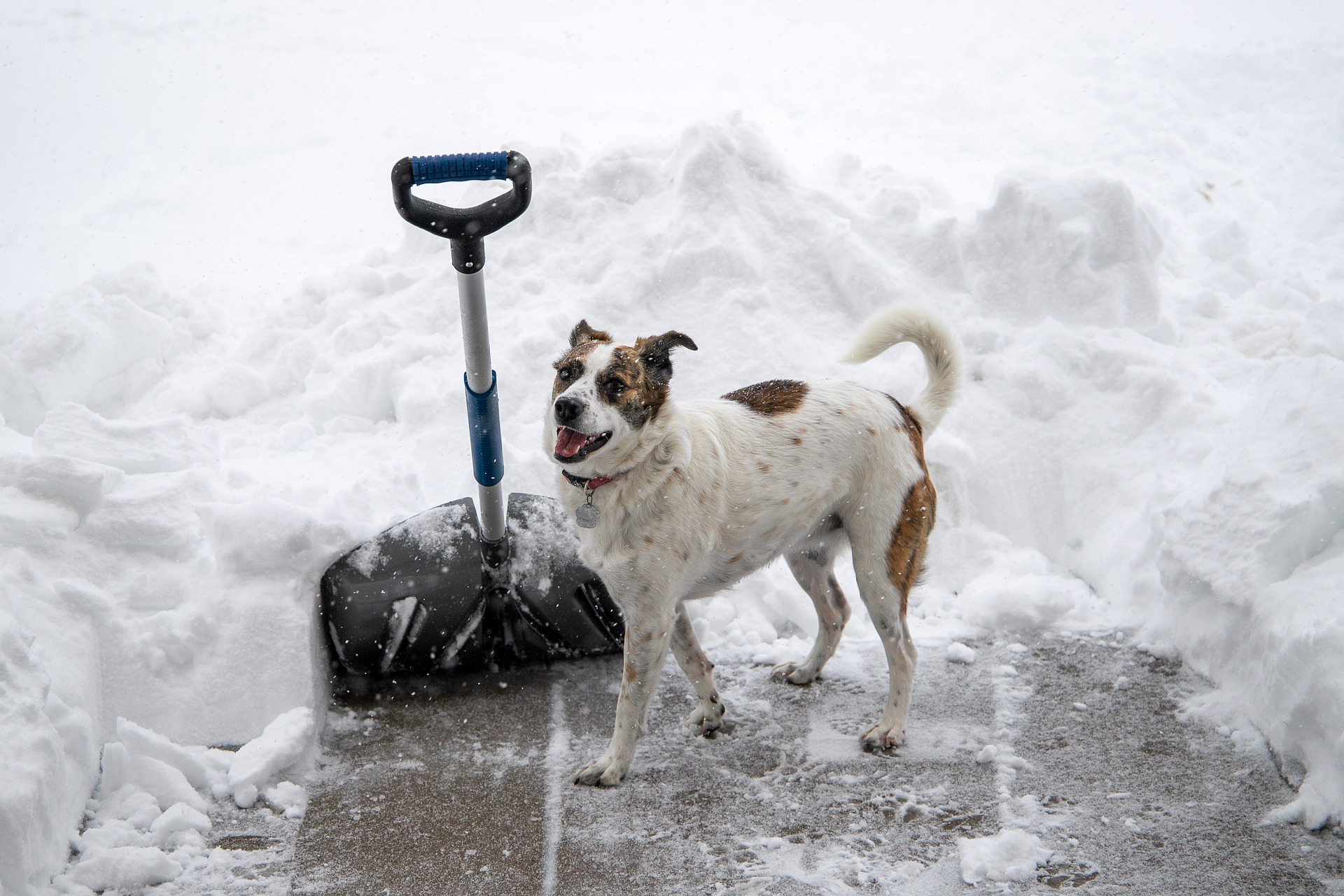 Welcome
to the Area 41 * 83 * 84 Contests!
Our theme for this evening is "Snowed In!" and we hope you have fun cozying up with a warm beverage, a fluffy blanket, and our amazing contestants!
Download Agenda: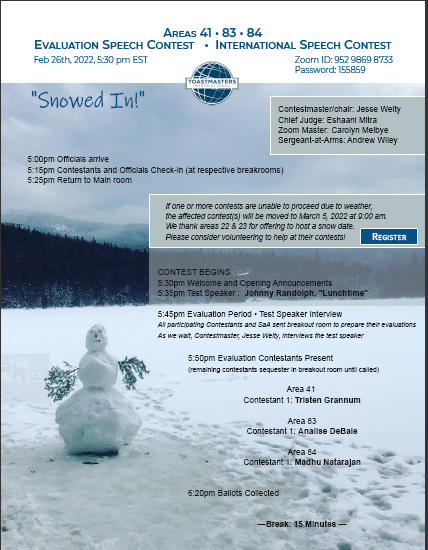 Leave Feedback:
ONWARD!
Area 41 >> Div D
March 24, 7 pm
Area 83 & 84 >> Div H
March 27, 6 pm
INCLEMENT WEATHER NOTICE
If any Area contest tonight is delayed by more than 5 minutes due to power failure or other weather-related issue, that contest will be rescheduled to our Snow Date: March 5, 2022, at 9 am.
You can also use this button to register as a volunteer, regardless of tonight's events. Our snow date hosts Tom and Phyllis would be grateful!