Our club owns a projector that can be used by members.
RESERVING THE PROJECTOR
Please log into Easy-Speak and reserve it on the Meeting Planner. If someone else has reserved the projector for the same meeting, simply write "***PROJECTOR***" at the beginning of your speech introduction.
ARRIVE EARLY
Please arrive as close to 5:45 as possible so that the screen and projector are set up and tested before 6 pm.
WHAT TO BRING
A computer + power cable
A/V cables (besides VGA or HDMI—we have those)
If you are booking the projector, you will need to supply your own computer. The church has a screen we can use. The screen is optimized for 3:4 projects (old TV style). You can still project widescreen images, but they will either be cut off on the sides or shrunk small (by moving the projector closer to the screen so the edges fit).
You might like to know what kind of connections it can use.
Here is a schematic showing the connections the projector accepts. If in doubt, bring your PC in a week early and check in person: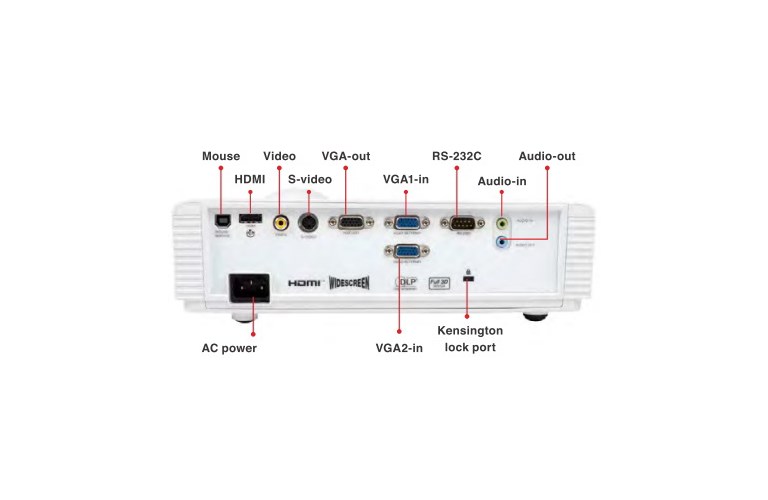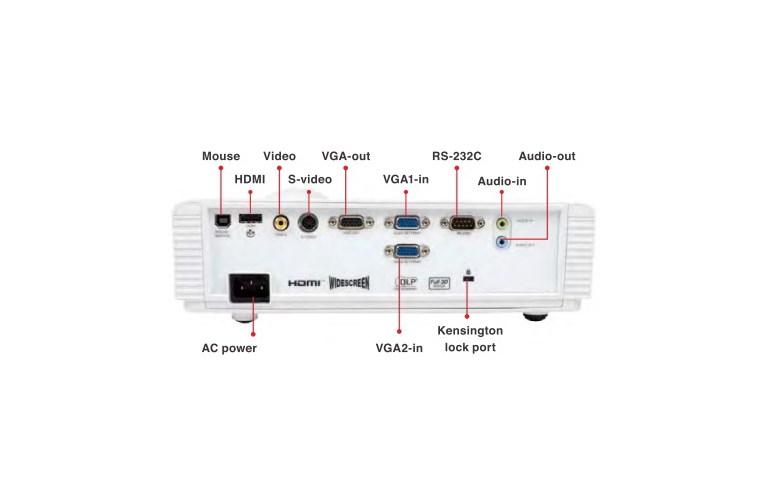 The projector data sheet can be found  here.
You can use the in-projector speakers or bring your own and plug them into the projector or the computer.